Iceblade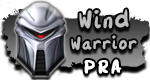 Posts : 30
---

Reputation : 0



Subject: team Arcadian Mages Wed Jul 03, 2013 2:26 am

---

For those of you who were in Wasps, i welcome you into my team, the arcadian mages should you wish to stick to your old team mates. we the arcadian mages are part of a actual facebook gamer group, to which this team will fight for its honour in the land of pra and i, iceblade, student of the great cagedarkmaster, will lead our team through many great duels in the name of fun, team and general pra.

as a new team expect things to start slow, but gradually we will get things going by promotion of its immediate site via facebook where members can commune and ask questions.

https://www.facebook.com/groups/118488464526/

pls join us and become a duelist of honour, friendship and above all dueling!